The Artful Eye of Fashion Photography: Part 3 – On Location, Nighttime
November 23 @ 5:00 pm

-

8:00 pm

|

$125.00
Event Navigation
Ticket Registration
Photography has always been an important part of presenting the latest designs in fashion. This workshop series given by Gregg Cobarr explores how fashion can be presented using a unique approach – the clothes are just one part of the entire equation, not the entire visual content. Attendees will come away with a different understanding of what is possible in fashion photography and how rules are made to be broken.

In this workshop, the third part of a series of three, workshop attendees will be photographing in several outdoor settings at night, be an integral part of working with the model, explore the many possibilities of nighttime location settings and learn how to effectively create images of a clothing line from a fashion designer.

In this nighttime, location workshop, attendees will be encouraged to develop their own style and at the same time, learn techniques of photographing fashion in a variety of settings using an urban environment. This workshop will pay close attention on how to work with models in very specific types of settings, utilizing the many variables of both available and professional, battery operated lighting during nighttime and experiment with the unique visual ideas that only nighttime can offer. The clothes will constantly be the absolute center of attention.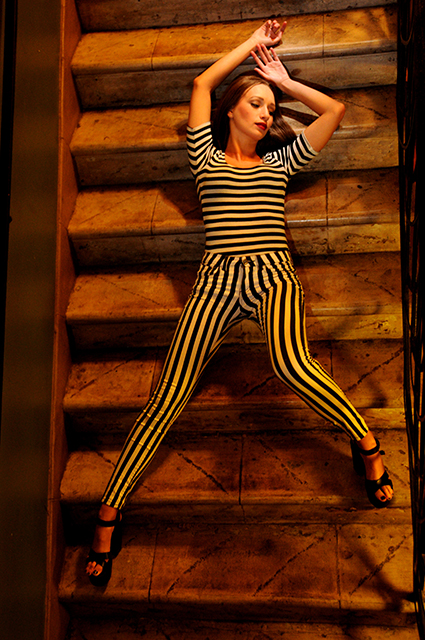 Instructor Bio
Gregg Cobarr is a world-renowned entertainment/celebrity and fashion photographer with over forty years of professional experience. He has worked with music industry clients including Columbia and Epic Records, RCA, Capitol, Universal and Warner Music. In the TV and movie industry, he has done work for 20th Century Fox and Columbia Pictures. His fashion photos taken throughout the world have featured an array of international fashion designers. He holds a Bachelor's Degree from Brooks Institute of Photography and a Master of Fine Arts Degree from California Institute of the Arts. Gregg's work has been published both nationally and internationally in addition to numerous awards for his photography. He has had several exhibitions in Europe and the U.S. and has given Master Classes at International Photo Fairs in Moscow and St. Petersburg, Russia. His photography is in the permanent collections at the Los Angeles County Museum of Art as well as the Rock and Roll Hall of Fame Museum. Gregg's workshops extend throughout the world and he has a special passion for teaching his techniques. His photography can be viewed at: http://www.cobarrphotos.com