Samy's Camera Photo School is pleased to invite photographers of all levels to our open house. This open house is a rare opportunity to sample several of Samy's course offerings free of charge and get advice from the pros. Space is limited for our free lectures and workshops, reserve your spot by registering for a ticket.
You worked hard to capture that image. Why compromise on software?  Capture One is the complete image editing software solution. With powerful tools for organizing, color grading, layer editing, and much more, you have full control of both your images and your workflow. Find out what Capture One is and does and how it can help you process and organize your images. In this lecture overview, instructor Natasha Calzatti will offer an easy-to-understand introduction to this useful program.
Fast importing and exporting
Precise color-editing tools
Reliable tethered shooting
Beautiful customizable interface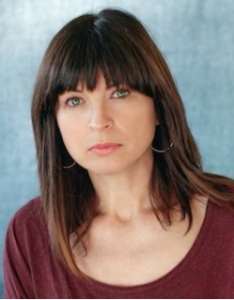 Instructor Bio:
Upon receiving her BFA in Photography from Otis Parsons School of Design, Natasha Calzatti, a photographer and digital retoucher, went on to shoot award-winning photography for THE NEW YORK TIMES, NEWSWEEK, PEOPLE and VIBE, and has been syndicated internationally. Her work is represented in many private collections and has been shown publicly in Los Angeles and more recently in Portland, Oregon's Black Box Gallery, June 2012.
Simultaneous to her photography career, Natasha found herself at the cutting edge of imaging as it transitioned from the chemical darkroom to the digital darkroom where her abilities became increasingly in demand for magazine clients TV Guide, Marie Claire, Time Magazine, The Source, and Vibe as well as advertising clients Midas, MCI and Dreyfus.
In 2011, Ms. Calzatti was invited to The Getty Center to share her behind the camera experiences of Cuba as she presented an in-gallery exploration of A Revolutionary Project: Cuba from Walker Evans to Now.
Today Ms. Calzatti divides her time between shooting assignments and lecturing on digital imaging issues both in U.S and abroad. You can see her current work at www.calzattifoto.com.
*Parking at Samy's Camera is not available for this event.  Please allow extra time prior to class to locate street parking.  Ride share and public transportation options are recommended.