Trip Price $5,299 pp dbl occ (+$1,100 for sgl occ)
In order to enroll, contact
Katie Medina at Backroads
800-462-2848 ext. 192
katiem@backroads.com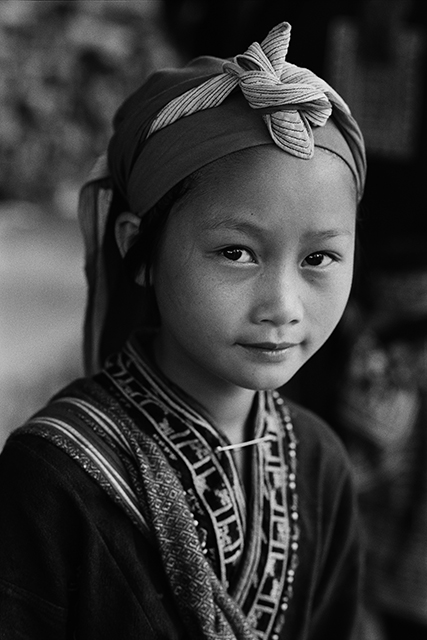 Immerse yourself in Hanoi's lively Old Quarter whose French colonial streets are teeming with camera-ready sights. Sail amid the limestone peaks of heavenly Halong Bay where a picturesque cave or hidden lagoon awaits at every turn. Capture the true beauty of Sapa—a photographers' paradise with terraced rice paddies and vibrant hill tribe villages. Savor some of Vietnam's most delightful and distinctive cuisine, as visually alluring as it is delicious. Join Mark Edward Harris and special guest Nick Ut for a once-in-a-lifetime photographic journey.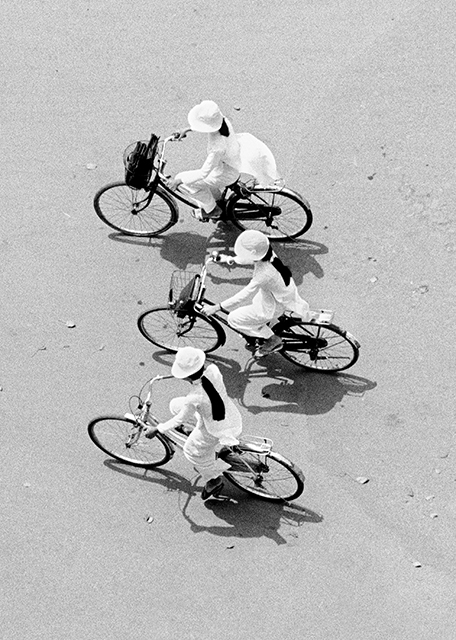 DAYS 1-2
Our local guides bring to life the colorful culture and complex history of Vietnam | Ride in a bicycle rickshaw through old Hanoi's narrow streets packed with food and flower stalls | Intricate flavors of time-honored dishes dance on your tongue| The imposing Ho Chi Minh Mausoleum is a must-see.

DAYS 3-5
Sail on Halong Bay, a World Heritage site where wind-carved grottoes, beaches and towering limestone islands dot the mouth of the Gulf of Tonkin | Our exquisite boat looks as though it sailed straight from the Opium Wars | Kayak amid the bay's karst formations to a hidden lagoon and beachside temple | Across the horizon, families fish in traditional thung chai basket boats | Get your camera ready for an in-depth cave exploration | Back in Hanoi, search for the perfect snapshot on a city stroll.
DAYS 6-8
Experience a taste of old-world travel on an overnight train to Sapa | Famed for its rugged scenery and vibrant hill tribe villages, Sapa is a true paradise for photographers | Capture the mountains springing to life with blossoms in white and
pink | Morning mist blankets terraced rice paddies that cling to the hillsides | In the market, H'mong women sell intricately hand-embroidered textiles with brightly colored designs | Return to Hanoi with spectacular shots of Vietnam and its people.
Instructor Bios: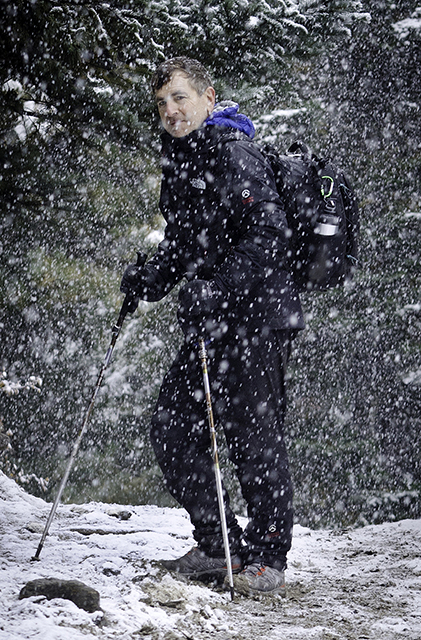 MARK EDWARD HARRIS
A leader in travel and documentary photography,
Mark Edward Harris has captured images in 97 countries. His work has appeared in magazines from Vanity Fair to Condé Nast Traveler and his books include The Way of the Japanese Bath, North Korea, Inside Iran, and his latest, The Travel Photo Essay: Describing a Journey Through Images.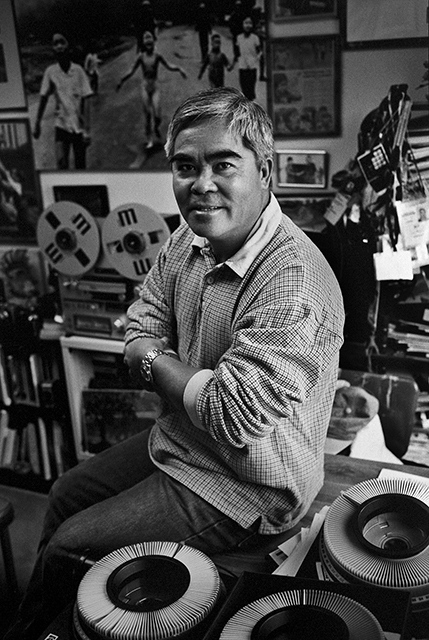 NICK UT
Vietnamese-American Nick Ut has had a prolific career as an
Associated Press photographer. He's best known for his 1973 Pulitzer Prize-winning The Terror of War, which depicts children in flight from a napalm bombing during the Vietnam War.
Included on the trip:
Accommodations
Transportation during workshop (air fare to Vietnam not included)
Trip activities described on the itinerary
Leader/guide support throughout the trip
All meals (breakfast, lunch, dinner + snacks along the way) except for one dinner that is "on your own" in Hanoi.
*alcoholic drinks are not included
Accommodations:
NIGHT 1 Sofitel Legend Metropole Hanoi
NIGHTS 2 & 3 Halong Bay Ship
NIGHT 4 Overnight Train to Sapa
NIGHTS 5 & 6 Victoria Sapa Resort & Spa
NIGHT 7 Sofitel Legend Metropole Hanoi
In order to enroll, contact
Katie Medina at Backroads
800-462-2848 ext. 192
katiem@backroads.com