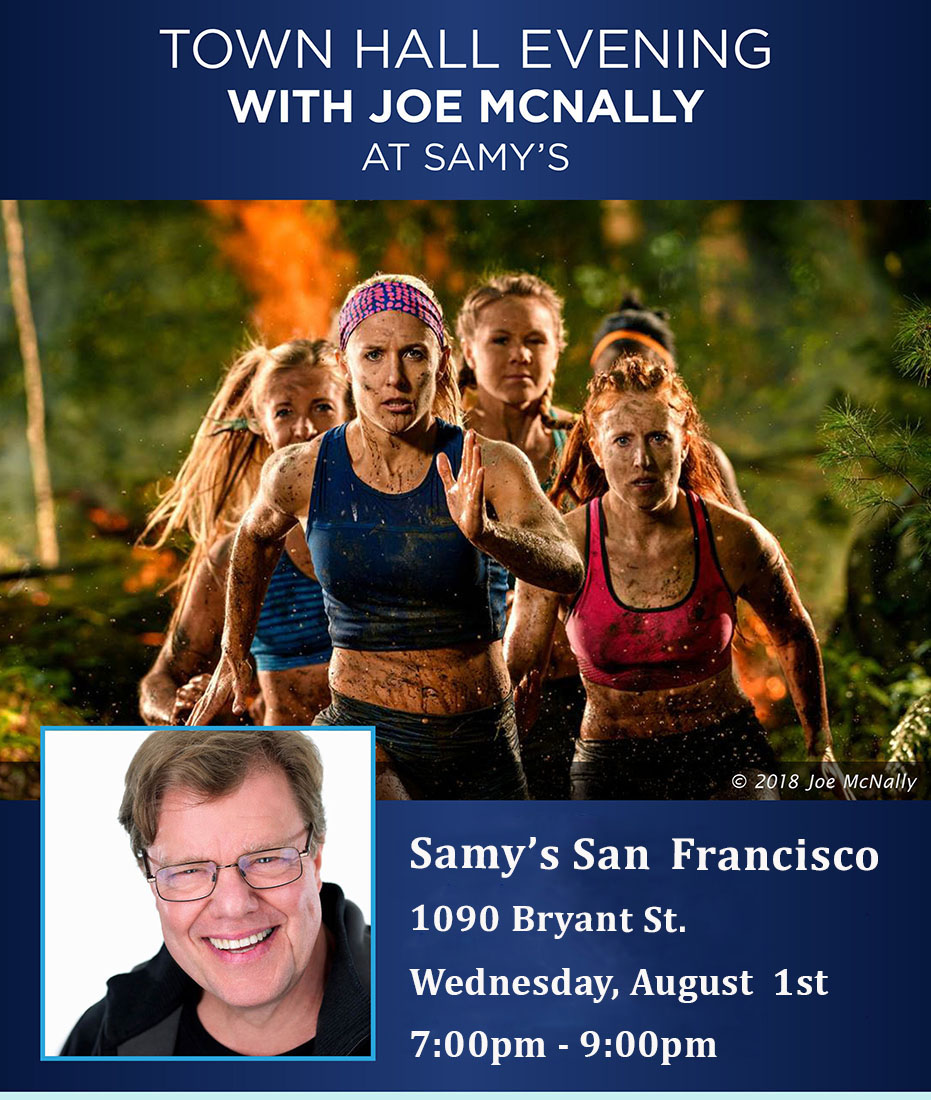 Mark your calendars for a not-to-miss evening with photographer Joe McNally's first visit at Samy's Camera San Francisco. It will be an informal, intimate event with Joe talking about pictures. He will share some of his recent work as a prompt to discussion of reinvention, survival, and of course, tech-talk. In this informal "town hall" style gathering, all topics will be on the table and fair game for discussion. The first
20

attendees

 

who send in

2

-3 images

 

will be able to participant in an open discussion and critique session with Joe. We encourage attendees to send in photos because it's a great learning experience not only about your own work, but also looking at other photographer's work. Please note that once we receive images from the first 20 participants, we will no longer accept other submissions so it is first-come, first-served! Light food and refreshments will also be available.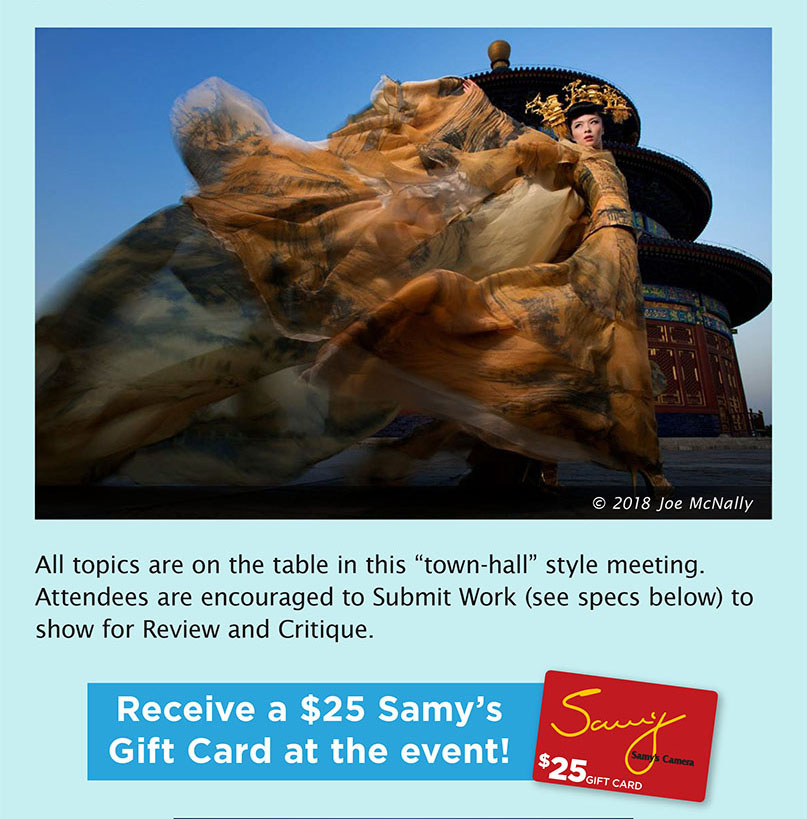 Don't miss out on this unique opportunity to discuss your photos with Joe McNally! Email 2-3 photographs (jpegs only, no larger than 3000dpi across) and please submit all photographs no later than midnight on Monday July 30 to: studio@joemcnally.com  with the following in the Subject Header: JOE AT SAMYS.
 

Again, submissions are on a first-come, first-served basis so send your submissions in early to get in the critique queue!