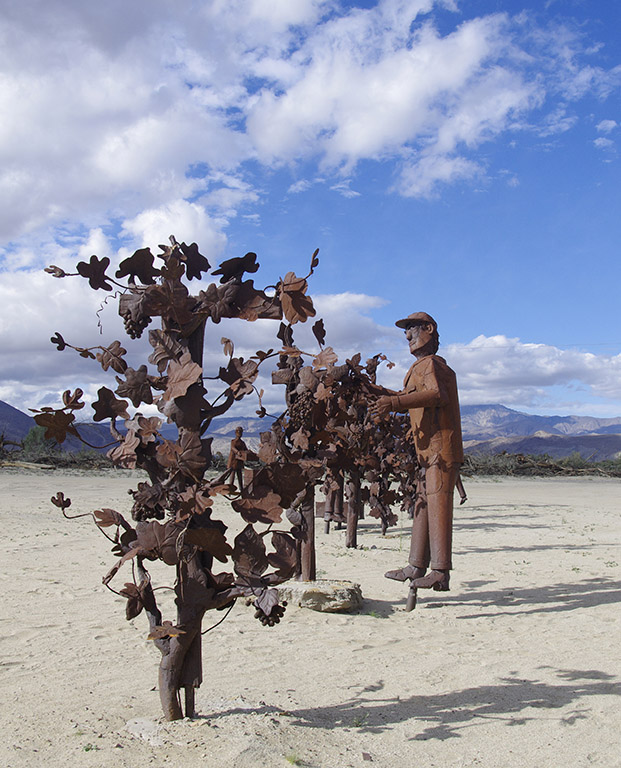 Borrego Springs, located about 150 miles from Los Angeles, is the only California town that is completely surrounded by a state park. Historically known for its amazing display of desert wildflowers, Borrego is also home to 150 of sculptor Ricardo Breceda's supersized prehistoric fantastic beasts. Come explore the amazing metal sculptures of the Borrego Valley through your camera lens. During this two day workshop learn composition and perspective concepts while photographing sculptures such as the Giant Scorpion, Serpent and Mammoth.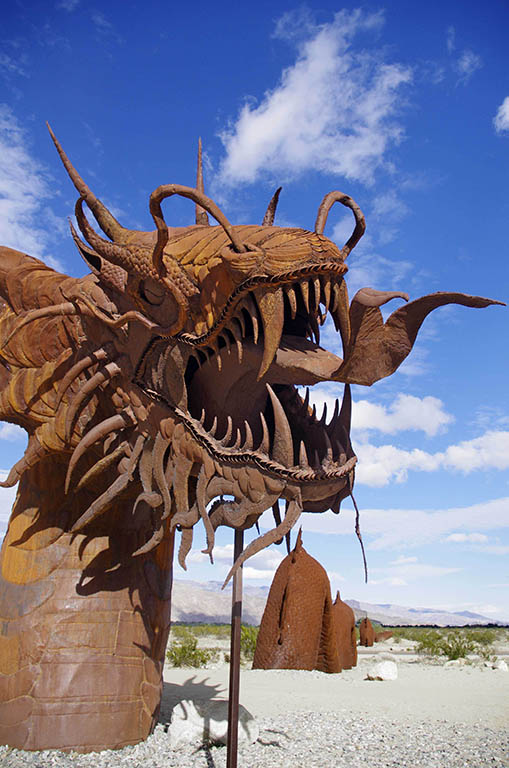 Borrego Springs is also the first official International Dark Sky Community in California dedicated to protecting the sky from light pollution. In this International Dark Sky Community you will learn painting with light and time lapse photography techniques to capture some of the giant sculptures with stars and star trails in the background after dark.

On Sunday morning, weather permitting, we will visit a slot canyon and/or take wildflower photos.
Wear comfortable shoes and bring water
*Lunch, dinner and hotel are not provided in the cost of the workshop
Instructor Bio:
I have more than 32 years photographic experienced in the fast-paced environments of newspaper publishing, wedding photography. pro labs, production labs, one-hour photo labs and retail photo stores.
My photography experience began right out of college, where I majored in photography.  I began my career as a news photographer and worked my way up from being a part-time photographer to chief photographer and photo editor for 27 Scripps- Howard community newspapers.
After my career as a newspaper photographer, I did weddings for about four years and then decided it was time for a change.
I worked in Hollywood for the movie industry. were I processed and printed black & white and color custom photos, after that, I began working for Wolf /Ritz camera, where I went from sales associate to manager within the first nine months of my employment. I was also responsible for training employees and new camera owners on basic photography skills.
I now work part time at Samy's camera where I process and print film and digital images and also am the Photoshop re-toucher for their store in Santa Ana. I also teach the photography and photoshop classes there.
My wife Adrienne and I have lived in Lake Forest for over 20 years, and I look forward to sharing my photographic knowledge with everyone.
Art Ramirez